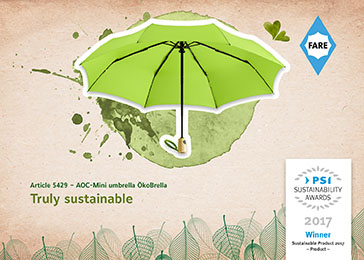 Sustainable Winner!
Service around the clock
Checking of prices and availability at any time and ordering your samples or neutral articles directly are only a few of the advantages of your dealer portal.
Check out all benefits!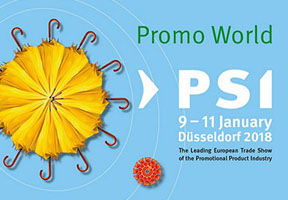 Free Ticket for PSI 2018
You can now register for your free ticket to meet us in January 2018. Click below to get your voucher code.

Get your ticket!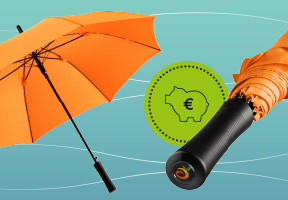 Very cost-effective
Discover attractively priced FARE® quality: our article 1149 is available from stock now in eight different clolours!

Discover now!
Customer voices
"I have had my FARE Mini-Windfighter for a good two years now. It is the best umbrella that I have ever had! As a dog owner, I have to go out even in extreme weather. My umbrella has withstood everything. Other mini-umbrellas are often gone after a strong gust of wind. <3 my umbrella .. it had to be said :)"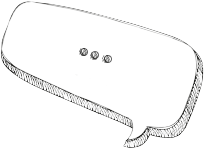 Your shop benefits

Orders can be placed around the clock. Order exact quantities. View stocks and incoming goods. Manage several shopping baskets. Direct deliveries to your customers are possible.

Perfect advice

The new user interface with enhanced search functions and an error-tolerant full-text search allows you to search for and find FARE products quickly and provides you with excellent support for advising your customers.