Laser sticker
---
What are the advantages of our laser stickers?
FARE laser stickers are flexible, inexpensive and can be used in two-colour versions. In addition, our laser stickers are not limited to a single handle shape and can therefore be placed in different ways.
So you can use the various options of an umbrella as an advertising medium beside a doming or printed panel.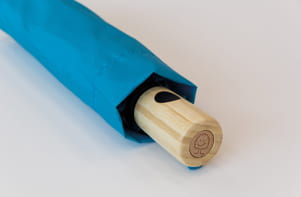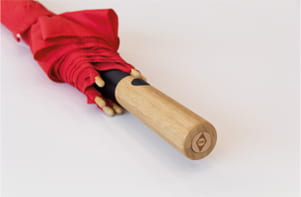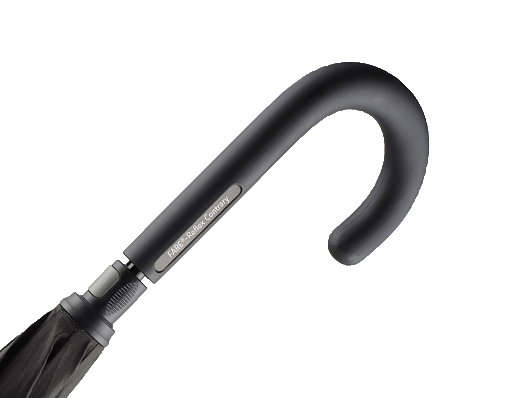 Sustainable

Use our new laser stickers made of wood next to a plastic laser sticker!

Effective

Laser stickers are discreet, but memorable. They are ideal for a personalization (e. g. with individual names)

Diverse

Our wide range of umbrella models offers different variations of the laser sticker.

Flexible

Cost-effective and flexible, we implement your wishes and ideas for a laser sticker within a short time.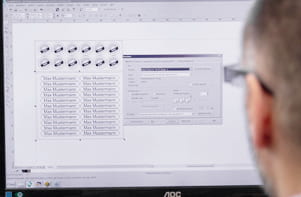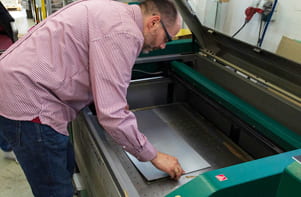 What is a laser sticker?
Laser stickers consist of two layers (wood and plastic), the upper layer of which is removed by the laser so that the motif is represented by the lower layer of a different colour.
Which models are possible carriers of a laser sticker?
Our laser stickers can be mounted on all models with a suitable handle. These can be identified by the appropriate icon at our product description in the FACTBOOK. Laser stickers can be attached to the soft-touch handle of our FARE® Seam models or to the soft-feel handle of the ColorReflex for advertising purposes. The models of the ÖkoBrella family are also possible here. Apropos ÖkoBrella: For the AC regular umbrella ÖkoBrella, the release button is an additional place for a laser sticker.
In addition to the listed options, models with a round hook handle can also be equipped with laser stickers, as shown for example by the FARE® Contrary or Nature.
In addition to our guest umbrellas, we can also equip laser stickers on mini umbrellas and individualize them. If your desire for laser stickers should be a little more special, this could be realized in a double version on a FARE®-AOC Square.
---
Production examples of our laser stickers
---
---
Examples for a personalisation
Umbrellas for a good cause
---
In 2011, the German Red Cross invited people to donate blood with personalised letters. A sticker with the name of the recipient was stuck into the letter. The German Red Cross promised the FARE automatic regular umbrella (Art. 1152) as a thank you for participation.

"This campaign beat our successful quarterly campaign once again. We were able to gain 20 % more blood donors, who expressed themselves from "very happy" to "euphoric" with their personalised umbrella," says Thomas Herzfeld, Head of Public Relations of the German Red Cross Blood Donation Services, West.