Item 7799 navy
AC midsize umbrella FARE® Sound
Extraordinary umbrella in medium size for replaying sound logos


Learn more

Windproof system
Maximum frame flexibility with wind-related handling - only premium FARE models feature this technology. The windproof system means that the umbrella can withstand strong gusts of wind. It turns inside out in extremely windy conditions but does not break. The ribs do not break and bend.

AC (auto open)
Umbrella opens automatically at the push of a button.

EXCLUSIVE FARE®
EXCLUSIVE FARE® labels identifies products which are exclusively developed and produced by FARE or for FARE.

Fibertec
Fibertec is a FARE quality sign which stands for high-quality fibreglass. This is extremely flexible and therefore perfect for a working windproof system. A Fibertec double rail, which is particularly flexible and still sturdy, has been developed specially for mini umbrellas and is features in umbrella models with Fibertec design.
In stock
| Ready to ship in 3-5 business days
Description
Convenient automatic function for quick opening, high quality windproof system for maximum frame flexibility in stormy conditions, flexible fibreglass ribs, two-coloured comfortable Soft-Feel handle with integrated push-button, speaker and promotional labelling option, higher corrosion protection due to galvanized steel shaft
Awards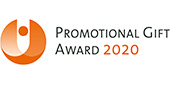 Promotional labels
Screen printing closing strap
Technical details
Cover
100% Polyester pongee
Battery type
Button cell (primary battery)
Chemical system
Zinc manganese dioxide (Zn/MnO2)
Packaging unit
12 piece(s)
Download product data sheet

Incl. VAT
|
free shipping
Soon you will be able to shop with us as private customers. We are currently working on a new shopping experience.