Item 8200 apricot
Parasol M
Modern parasol with frame in a titanium finish and tilt mechanism


details and videos

UPF 50+
Cover with excellent UV protection. UPF 50+ (Ultraviolet Protection Factor) means that the user can stay in the sun at least 50 times longer without skin damage than without protection.*

Carrying cuff case
This umbrella model is equipped with a comfortable cuff case with shoulder strap.

Pearl-off effect
In stock
| Ready to ship in 3-5 business days
Description
Simple handling with safety runner, solid and sturdy ribs, two-piece and progressively height-adjustable shaft with with tilt mechanism to angle the umbrella, ribs and shaft in an elegant titanium finish, lower shaft approx. 120 cm long and twist lock to fix securely, convenient carrying case, excluding parasol base (Art. 8900 or Art. 8920) / ground spike (Art. 8939))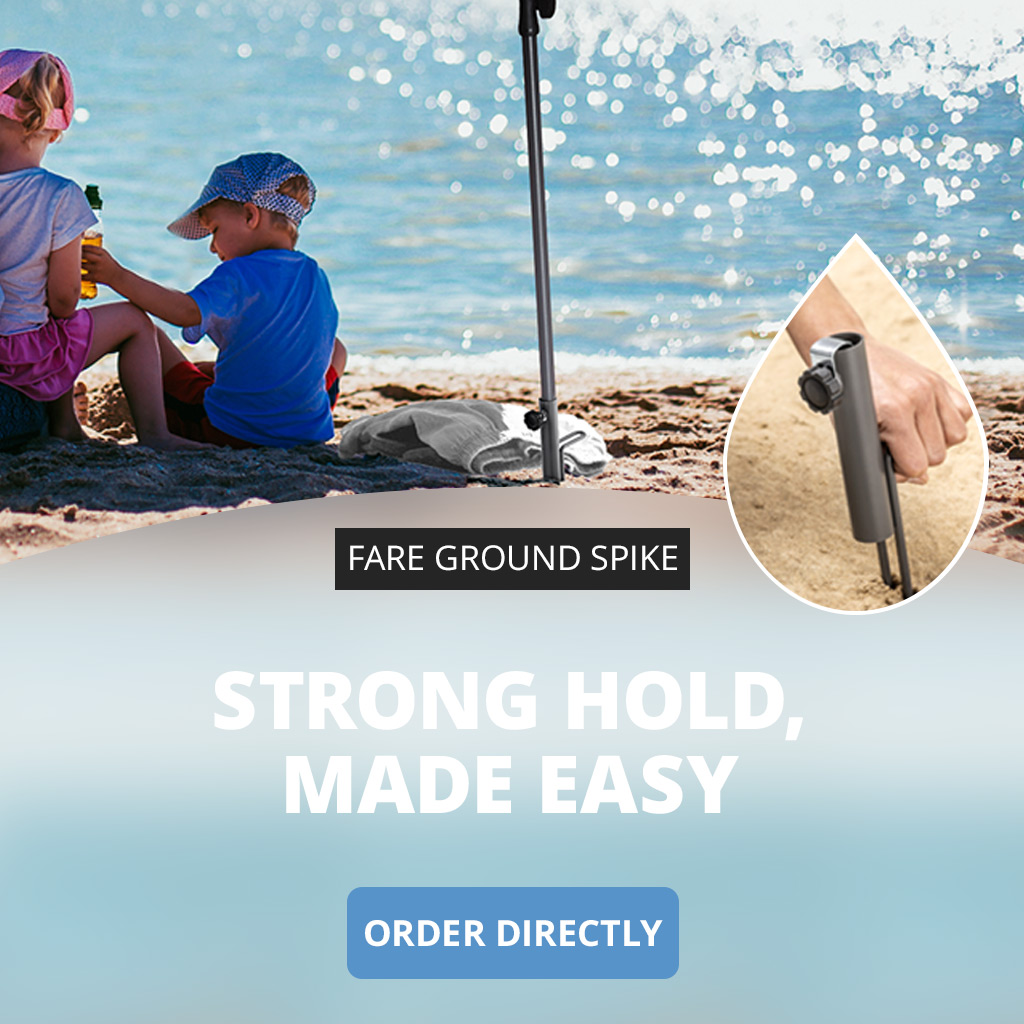 *The cover has excellent UV protection. The textile material is tested for the permeability of harmful UV radiation under defined conditions. The protective effect is expressed by the UPF (Ultraviolet Protection Factor). The higher the factor, the better the protective effect. | The material test was carried out in accordance with the test procedure of AS/NZS 4399:2017. | The UV protection factor (UPF) indicates how much longer the user of items with UV protection or the wearer of UV protective clothing can stay in the sun without suffering skin damage. The calculation is based on the skin's own protection time, which varies according to skin type. There are 6 different skin types. | Skin type I is particularly sensitive. It is characterized by very fair, extremely sensitive skin, light eyes, reddish-blond hair and very often freckles. Skin type I never tans and gets sunburned very quickly. | Skin type II is characterized by light, sensitive skin, blue, gray, green or brown eyes, blond to brown hair and often freckles. Skin type II tans hardly to moderately and often gets sunburned. | Skin Type III has fair to light brown skin, gray or brown eyes and dark blond to brown hair. Freckles are rare. Skin type III tans faster than skin type II. | Skin type IV has light brown, olive skin, brown to dark brown eyes and dark brown hair. Skin type IV tans quickly. | Skin type V has dark brown skin, dark brown eyes and dark brown to black hair. | Skin type VI has dark brown to black skin, dark brown eyes and black hair. | Skin type should be determined by a dermatologist. | Further information is available at: www.bfs.de/EN | A UPF of e.g. 50 means that the user can extend their time spent in the sun by a factor of fifty without provoking skin damage. The dwell time depends on the skin types described above.
Promotional labelling

Technical details
Comparable Pantone
137C or 1375C
Packaging unit
12 piece(s)
Download product data sheet